Fay Fife
Fay Fife: Rezillos - Vocals and Theremin
Fay Fife is a singer, songwriter and performer. She is a leading creative force with legendary Scottish punk band The Rezillos and post punk band The Revillos. She is acknowledged as one of Scotland's foremost musical figures. The Rezillos formed in 1976 and continue to perform today. Fay is also lead singer and songwriter with alternative country band The Countess of Fife.
The Rezillos released their first independent single I Cant Stand My Baby to critical acclaim and were signed by American label Sire. John Peel was an early fan and The Rezillos recorded several Peel Sessions. The Rezillos recorded the seminal punk album Can't Stand the Rezillos in New York and it reached number 16 in the UK Albums Chart in 1978. The Rezillos released several successful singles; including UK Top 20 single Top of the Pops. By the early 80's The Revillos formed and headed in a post punk Art – Pop direction. They released a series of albums and singles beginning with the Virgin/DinDisk album release Rev Up and the girl group influenced Where's the Boy for me? The Revillos toured widely in the UK, USA, Europe and Japan. In 1994, The Revillos regrouped; touring and releasing singles in Japan to critical acclaim. Several Revillos songs have been covered, achieving chart and cult success in Europe. Fay has written and produced music for film alongside Revillos guitarist Kid Krupa.

During the 90's Fay took a break from music but returned in 2001 when The Rezillos reformed to play at Edinburgh's Hogmanay. Since then The Rezillos have toured widely: including several tours of USA, UK & Europe. The Rezillos were awarded The Scottish Music Awards - The Tartan Clefs, The Reo Stakis Foundation Legends Award in 2011.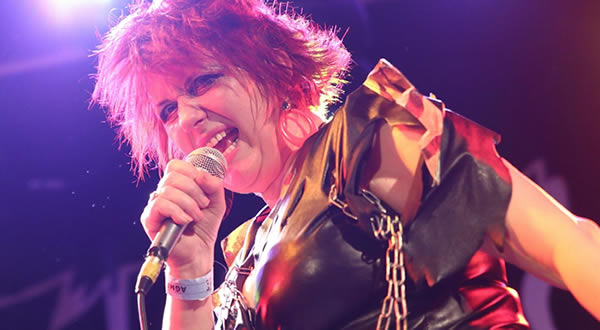 Since reforming The Rezillos have released several singles and the well-received album Zero (Metropolis Records) which Fay co-produced and reached no. 3 in the Amazon album sales charts.

Fay has collaborated with classical musicians and visual artists. Work has included The Animotion show at St Giles Cathedral with Artist Maria Rud featuring percussionist Evelyn Glennie and composer Dave Heath in 2012.

Recently Fay collaborated with German punk band Die Toten Hosen on a well-received album Learning English that achieved Platinum sales.

Fay continues as singer and songwriter with The Rezillos while pursuing other creative avenues: singer/songwriter with insurgent country band The Countess of Fife; and musical Director / vocalist with the multi-media Shamanic Animotion project alongside Artist Maria Rud, cult American guitarist Kid Congo Powers and legendary Scottish drummer Ted McKenna.

The Shamanic project was launched to critical acclaim in September 2018.