The Rezillos - ZERO
THE REZILLOS new album "ZERO", was released on March 10, 2015 via Metropolis Records, and is their first full length release since their seminal album Can't Stand the Rezillos during the first the explosion of Punk Rock. There will be a CD and a limited edition vinyl available. The new album will be available, in both formats, at all the shows - stocks permitting!
More
The Rezillos - who are they?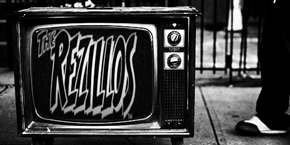 The Rezillos are a punk/new wave band formed in Edinburgh, Scotland, in 1976. Although emerging at the same time as other bands in the punk rock movement, the Rezillos did not copy anyone! They took a more light-hearted approach to their songs, preferring to describe themselves at the time as "a New Wave beat group".
More